This meme says it all: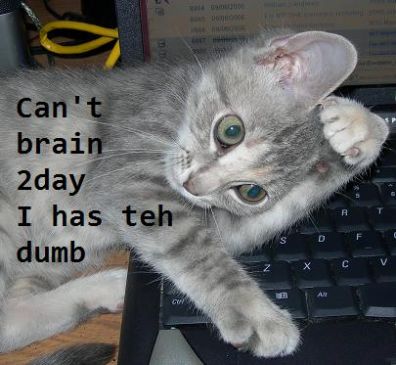 Earlier today I was trying to talk to someone about PTK--which is an honor student society and something I was a member of back in the 80's. I keep getting invited to join but I thought membership was lifetime. Anyway, I was told I could log onto my account and use the prompts to be reminded my username and password and make sure they had me marked as active. I had to explain to the poor girl that I was a member before people had personal computers in their homes and the internet was just a baby (or was it just still a sperm and an egg?). Anyway, I'm getting a referral to the chapter president. I'm sure they are now talking about that dinosaur who wants to rejoin PTK.
The Fine Print: Meme shamelessly stolen from someplace on the internet. You never know, maybe PTK has special scholarships for dinosaurs. That university stuff ain't cheap.